Monica Sampietro de Pellegrino — Spanish translator
Monica Sampietro de Pellegrino was born and lives in Argentina with her husband and four children. She holds a Bachelor in English language and has been an English Teacher for almost 50 years. She was the Head of the English Department in a bilingual high school until her retirement. Monica says "I'm honored by the possibility of being of any help to these ladies and their children."
David Nettles — Social Media and Website Support
David has more than 30 years of IT experience in a variety of industries and companies. He currently specializes in cloud computing. His career started in the USAF where he was honorably discharged as a Captain.
David holds a Bachelor of Science in Computer Science from the United States Air Force Academy, a Masters in Computer Science from the Air Force Institute of Technology and a Master of Business Administration from Webster University.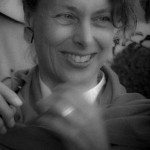 Linda Massey — Website Support
Linda provides website services for Global Health Promise. She creates WordPress websites for small businesses, solopreneurs and artists. Gray Sky Studio .